This is a documentation experiment of permaculture field research. Documentation has been undertaken independently by Bright Sky.
The theme of the research follows the direct experience of a "superhero" as imagined by the Possibility Alliance of La Plata, MO and trained in the traditional 72-hour-certification permaculture curriculum of Bill Mollison's Designer's Manual.
Within the context of compassion and service to all beings, this documentation serves as a precedent for efficient nonviolent transition of cultural and biological systems of regenerative properties that support diversifying complexity and awareness in daily routine.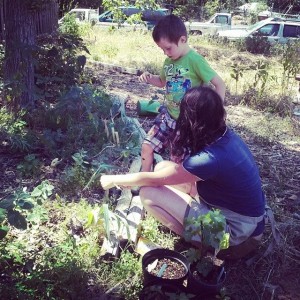 How to Use this Site:
There are ten design projects showcased here. Each report shows what I imagined I would do (the goals, analysis, and design), then supporting evidence of what I actually did (implementations and reflection). Each has supporting evidence and links for further reading. The Certification page will give you a 49 page illustrated summary of total work done, as well as pictures and budget. If you have questions, I would encourage you to write to me at permaculturerose@gmail.com
"That's what's missing…. [is] the idea of a long, unrewarded, unrecognized, unspectacular, ordinary, mundane, not-on-a-website kind of learning where there's no sign that you are, in fact, learning, and the willingness to find the deep patience required in proceeding, minus any sign that what you seek is what's happening." -Stephen Jenkinson