2014 Advanced Superhero Ride
A call to integration from a fellow teacher stimulated my wanting to facilitate a superhero permaculture class. I followed the call through with design work and integrated the analyze and assess phase with the implementation of promotion – meaning as I collected information about possible service, possible riders, and rumors from the possibility alliance network, I was also leaving information about the ride that was taking shape. The original intention was to integrate a 72-hour certification with a fully uniformed and veteran Haul of Justice spontaneous service bike tour.
As more information came to light, the intention shifted away from certification and centered around service to different sector: the ecosystems & waters of the San Marcos Spring.
From Wikipedia:
"Archaeologists believe that the San Marcos Springs area may be the oldest continually inhabited site in North America… dating back as much as 12,000 years.
[UPDATE: From Ashley Wright <aw1352@gmail.com> ; January 18 2014
You may note that although Wikipedia says 12,000 years.  Recent talks with archaeologists have concluded that it is actually closer to 19,000!]
San Marcos Springs is home to several endangered species, including the Fountain darter, the Texas Blind Salamander, the San Marcos Salamander, the San Marcos Gambusia, and Texas Wild Rice. "
On April 11-12, 2014, a group of storytellers will attempt to build potentially infinite bridges from the community of San Marcos to the river itself through the Texas Wild Rice Festival. These bridges weave together the themes of survival, meaning, ecology, finances, heritage, awareness, systems, and appreciation to allow every being a direct experience and connection to the river's flow.
The intention evolved to call the superheroes specifically to build space and excitement for these bridges at the San Marcos Texas Wild Rice Festival.
The superheroes would enter through a pre-determined route of training and preparation, starting on the Spring Equinox, March 20, at Pineywoods Permaculture in Douglass, TX for training and orientation, followed by an extended game of Service in Austin city proper, moving on to gather and serve at Flowstorm in Cedar Creek, TX, and finally on to San Marcos to prepare for the Wild Rice Festival.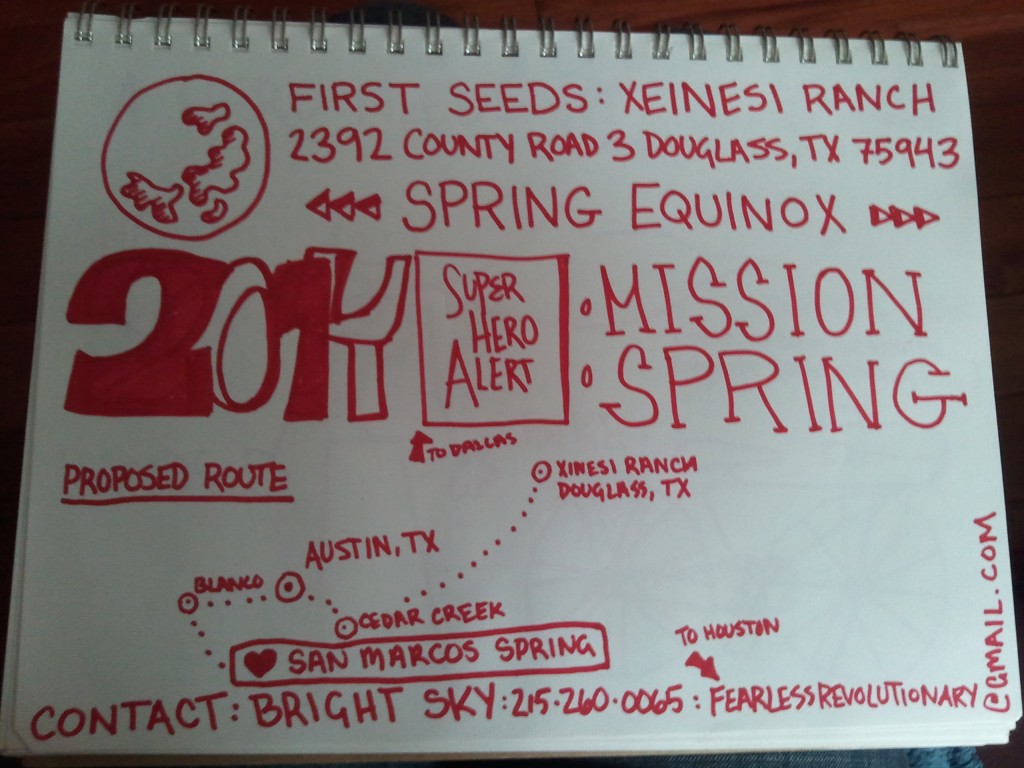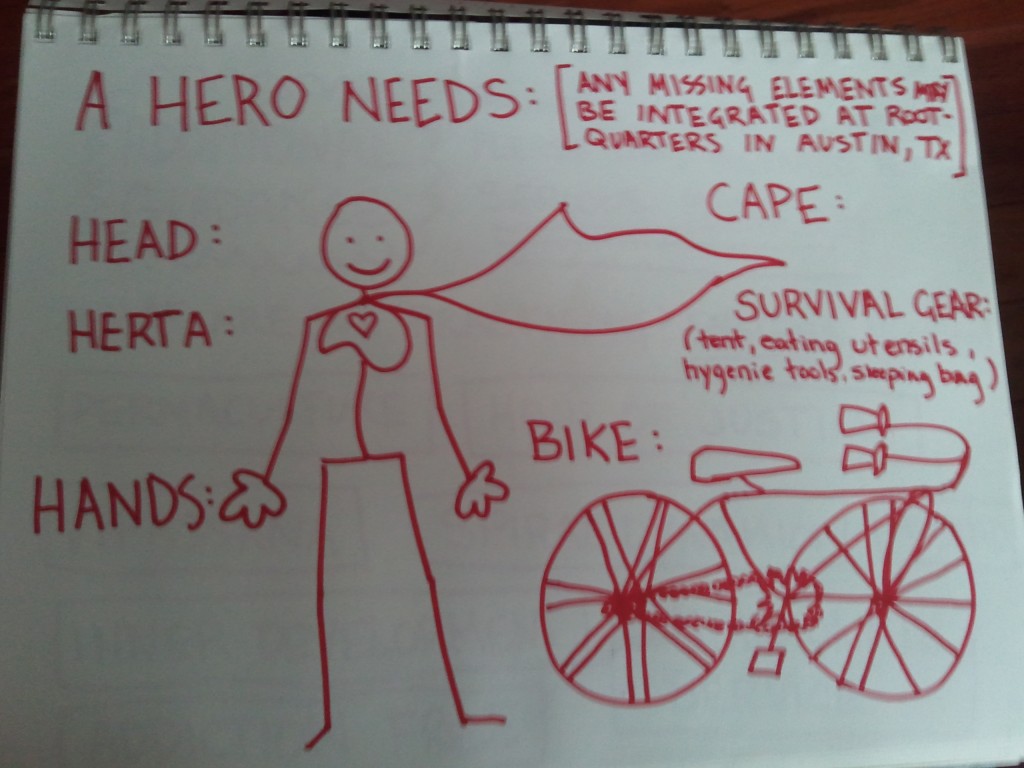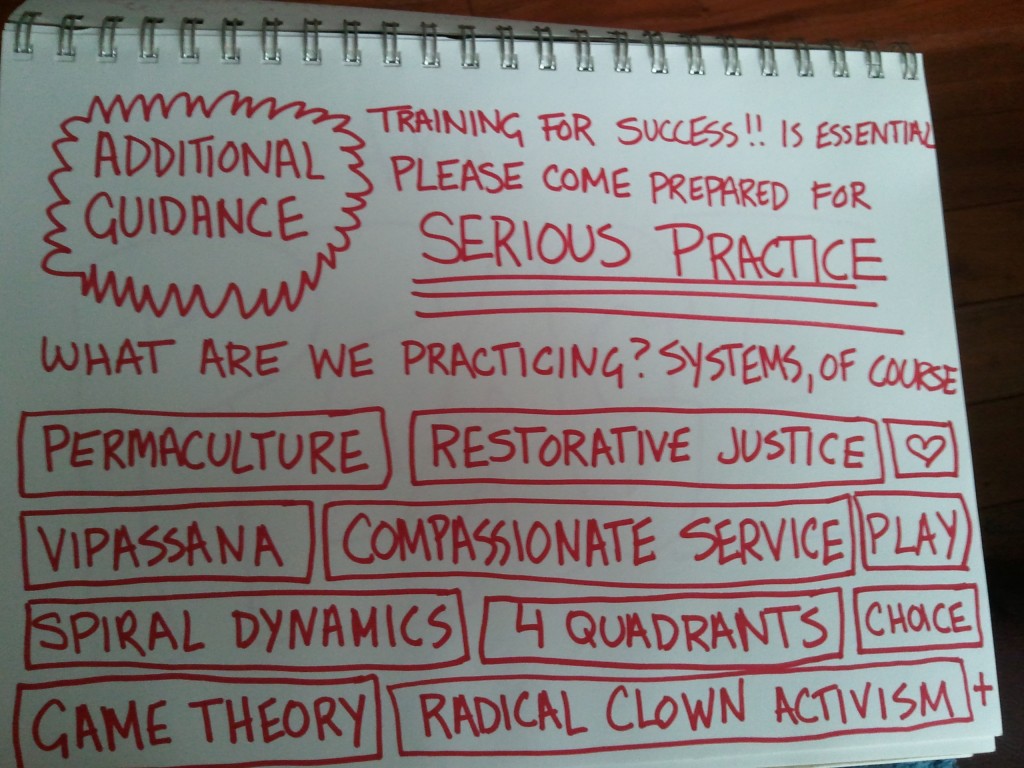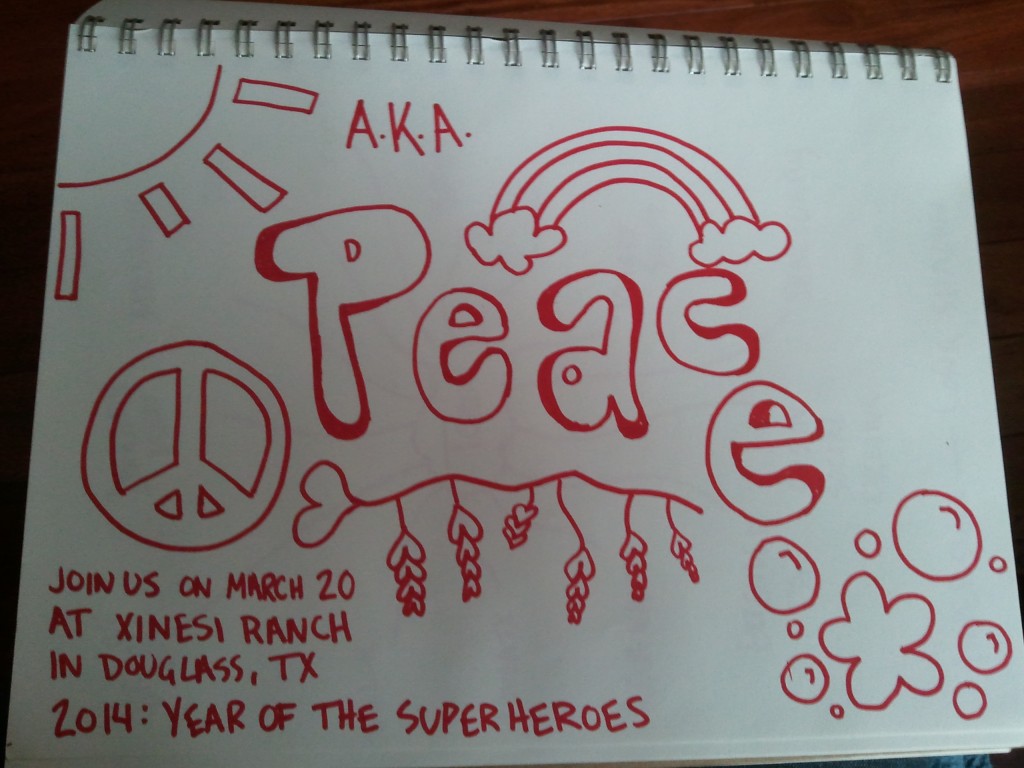 UPDATE: As of January 17th, 2014, this page is for design and documentation purposes.
UPDATE: As of February 6th, Wander Woman will be in Austin March 10, 11, & 24 on her way to and from MX. 13 Indigenous Grandmothers are meeting on the Spring Equinox, and World Water Day is March 22. Flowstorm 2014 is the weekend before Wild Rice Fest.
From PineyWoods to Austin: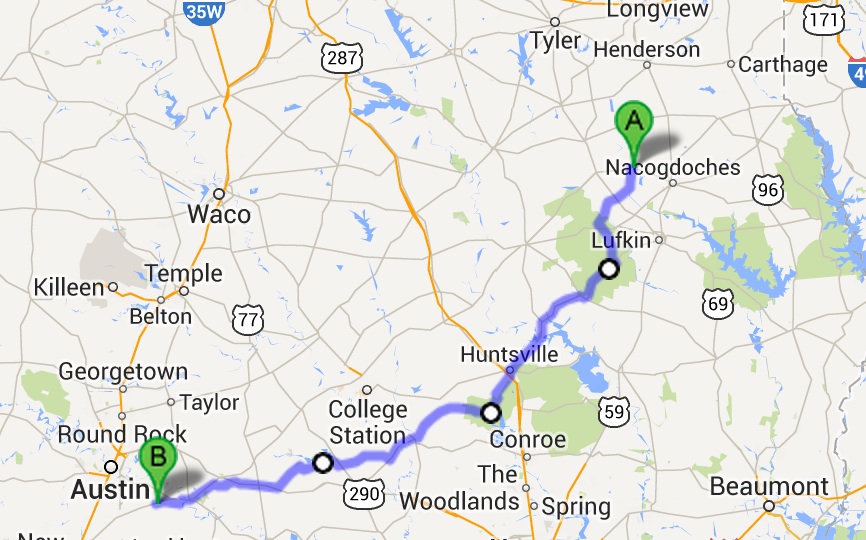 Austin Potential Service Centers
a. Aquanaut's Lair
c. Food is Free Project Vortex
g.Quilombo Paixaio / Creation Flame
The network of service in the permaculture ethics of EARTH CARE, PEOPLE CARE, and FAIR SHARE far exceeded any expectations I could have had upon returning to Austin. It is a stronghold of light and love, a beacon for all modern cities to model.
"Performing a reflection twice brings a point back to its original coordinates." -Involution throughout the field of mathematics, Wikipedia